The Alps Refer A Friend Programme
Do you know a school or college who might love Alps? We are offering a discounted renewal price if you make a successful referral.
KS5 Attainment Measures for England 
We are excited to announce that our new A level Attainment Measures section is now available in Connect.
Using CAT4 scores in
your Alps Analysis
Access insightful analysis at both KS4 and KS5 using GL Assessment's Cognitive Abilities Test (CAT4) as your Alps prior attainment score.
How Alps works
Alps performance analysis measures progress against our own national, aspirational benchmarks to ensure all students achieve their potential. Built by teachers for teachers, our analysis is simple, easy to use and helps raise student grades.
Easy to use
Insights that matter, in minutes
Comprehensive Support
Expert training, help and advice
Connect is clear, quick, and easy to use. Immediately see where student progress is on track or behind, giving you back precious time to take action where needed. Alps Connect is your partner in accessible, actionable insight across the year.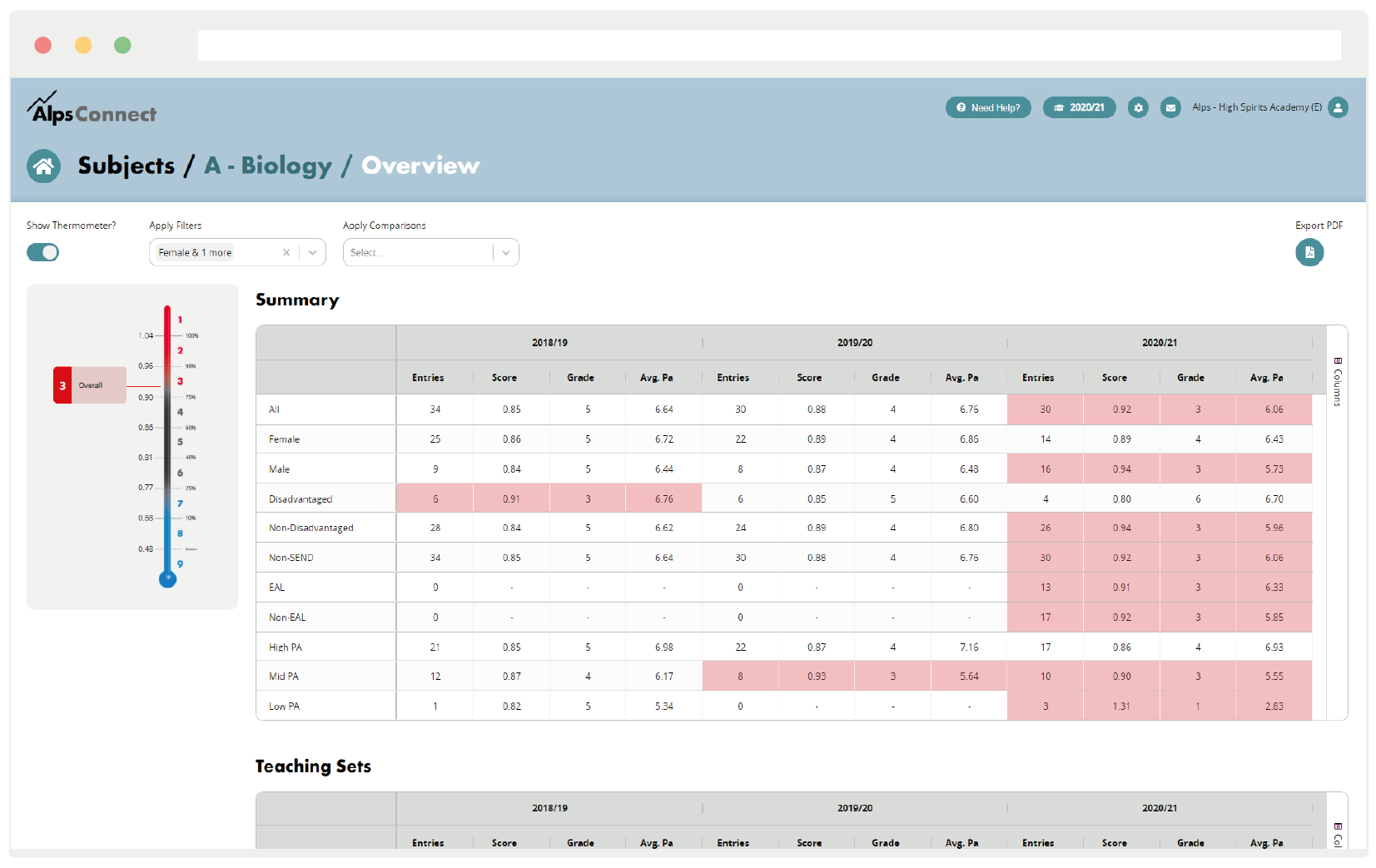 As a MAT, LA or 
G
roup, navigating assessment data across your schools and colleges
is essential but 
can be complicated and time-consuming. Alps Summit
 is your
hub for swift, actionable insight into performance at KS5.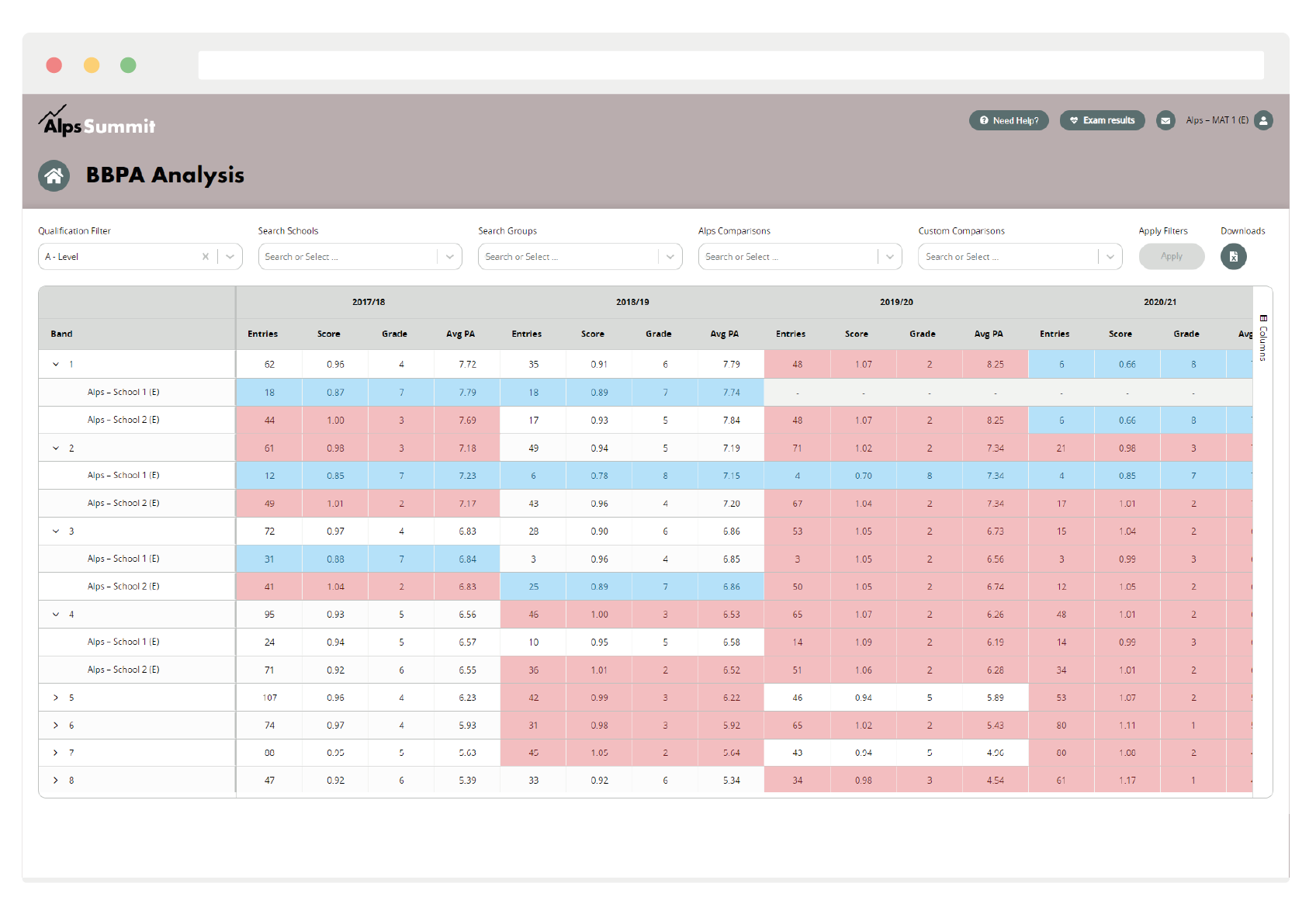 We're proud of the partnerships we've made with our schools and other like-minded organisations
'ASCL is delighted to have Alps as a Premier Partner, Alps has a long-standing track record of providing analysis and support for schools and colleges to help them improve outcomes while keeping the student at the heart of the improvement process'
Geoff Barton – ASCL