Choose a plan that's right for you
Secondary School or College?
We cover hundreds of subjects across KS4 and KS5 at
GCSE, BTEC, IB, AS and A Level
Multi-year options
Support & onboarding
Multi-year options
Support & onboarding
Multi-year options
Support & onboarding
We connect your schools to create a single
language for progress
Alps Summit
Including individual Connect licences
Multi-year options
Support & onboarding
"Simple for all to understand. Alps puts the learner at the centre of the process ensuring challenge at all levels"
Leon Riley, Principal, John Leggott Sixth Form College
Expert training and support within your subscription price
Complete Support and Onboarding
We make using Alps easy.
Our highly-rated support includes:
Allocated Alps Account Manager

Dedicated phone and email support all-year-round
with our experienced team

Access to a regularly updated knowledge base
Onboarding for new schools and colleges

Data set up session
Intro to Connect Interactive session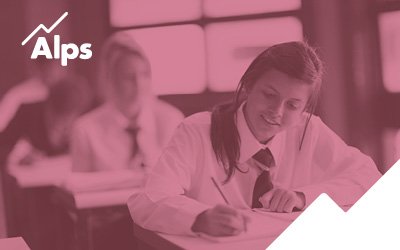 Your data is only the first step. We have excellent practical resources to help you to embed Alps to make a difference to your student outcomes. The starting point is our Alps Champion handbook – a digital guide with all you need to launch and use Alps. 
Free live and recorded webinars
Regular blogs, briefing papers and newsletters
Checklists for teachers, pastoral and senior leaders

Quick videos and training guides
Frequently Asked Questions
When does my subscription start?
Your subscription will start when you sign up which means you can use it straight away.
Do I get any training?
You sure do, we will match you up with one of our inhouse Data and Education experts to help you get off to the best start with Alps. You will also have access to large selection of training guides and webinars.  
Can I sign up for longer than a year?
Of course, we find our most successful schools sign up to multiple years as it helps embed Alps in to the school culture.  
How do I get access?
You will be emailed an access code with all the instructions on getting started.  
Can I request a personal demonstration?
Yes! We can provide a live personal demonstration of either Connect or Summit (or both!), setting this in the context of your school/group.
I am part of a Multi Academy Trust, do you support MATs?
We work with large groups of schools and MATs around the world, we are more than happy to work with you to find a bespoke package suitable for you and your group. Our Alps Summit platform may be the right choice for you.