Developing An Effective Post-16 Tutorial Programme – Written by John Roe
Article written by John Roe.
Supporting students both academically and pastorally are key aspects of a post-16 leader's role. Although extremely rewarding, they can also be a major challenge and therefore it is important to utilise your tutors, together with any timetabled tutorial sessions as effectively as possible.  This blog aims to give you some practical tips to support you with the development of your post-16 tutorial programme. 
Tracking and monitoring student progress.
Effective tracking and monitoring of student progress is key to raising student achievement. Schools and colleges will often use a variety of different platforms to support them with this and regardless of whichever platform(s) you decide to use, to have impact, data must be accurate, accessible, and actionable. During my time as a post-16 leader, I found the Alps Connect platform invaluable when evaluating outcomes and identifying priorities. When analysing in-year monitoring data, the Student Analysis Overview section of Alps Connect enabled me to quickly identify students who were underachieving as I was able to measure progress against both Alps Minimum Expected Grades (MEGs) and Personalised Targets.  Involving post-16 tutors in the tracking and monitoring of student progress is incredibly beneficial, making interventions at a student level much more manageable and effective. Focussed tutor interviews with students can help to identify reasons for underachievement and can enable students to get the academic and pastoral support they may need quickly to turn this around. To maximise the impact of these, it is important to ensure that tutors are provided with attendance and progress data that is both current and accurate. Keeping a record of discussions and any action points will also support both students and staff when monitoring progress. 
Providing careers advice.
Some students lack motivation during their time at sixth form and this can often be linked to them having a lack of vision of what they want to do in the future. When students find a university course or career that interests them, it can be much easier to motivate them. Tutorial sessions can provide good opportunities to develop students' knowledge of university options, apprenticeships, and school leavers programmes. Many universities produce resources that schools can use directly in tutorial sessions to support students with choosing courses, student finance, the UCAS application process, entrance exams and interviews.   
Tutorial sessions can also be a good forum to use when encouraging students to undertake super-curricular activities. Super-curricular activities/resources are designed to help students expand their subject knowledge beyond what is taught in the classroom. They can help students decide whether certain courses and careers may be right for them and be valuable in the development of independent learning skills. Asking students to undertake a super-curricular activity in a subject that interests them and then to present in groups what they have enjoyed and learnt from the activity can be very beneficial. Students discussing with their peers in tutor time, activities such as a book they have read, a podcast they have listened to, or a taster session they have attended enhances students' ability in terms of reflection and active thinking. It can also be fantastic preparation for future applications and interviews. A great starting point for students looking to complete super-curricular activities is the University College Oxford website, Staircase 12. This provides a list of podcasts, useful websites, and recommended reading material for a range of subjects.   
https://www.univ.ox.ac.uk/applying-to-univ/staircase12/ 
Most universities provide taster sessions, and these again provide students with fantastic opportunities to explore possible subjects and careers. Many of these sessions now take place online and are accessible even if students live and study overseas. University taster courses, open days and summer schools can also be important for raising aspirations and motivation levels. For students who are interested in apprenticeships and employment options, attending work experience placements and company insight days can have a similar impact. Tutorial sessions provide a great platform to communicate opportunities and to encourage participation. It is important to ensure that all students are being supported in terms of future destinations and that they are aware of multiple career options. Websites such as 'Not going to Uni', 'Rate My Apprenticeship' and 'All About School Leavers' are great for highlighting alternatives to university. 
https://www.notgoingtouni.co.uk/ 
https://www.ratemyapprenticeship.co.uk/ 
https://www.allaboutschoolleavers.co.uk/ 
Developing skills.
Making the jump from year 11 to sixth form or college is not always easy. A successful transition will require students to develop both existing and new skills. It is therefore important that students reflect on their current strengths and the skills that they will need to develop to be successful in their post-16 studies. Tutorial sessions can provide excellent opportunities for this and for skills development. An effective tutorial programme should therefore target the development of skills such as communication, critical thinking, time-management, organisation, and teamwork. It is also important to support students with study skills such as note-taking, essay writing, research, academic referencing, and revision. Putting together an effective programme can be time-consuming but there are lots of great resources out there to support you. For example, Newcastle University have developed an excellent study skills website and YouTube playlist to support post-16 learners.  
https://sixthformstudyskills.ncl.ac.uk/ 
https://www.youtube.com/playlist?list=PLHf8mCxE2w_1hadqPrP_LDoMnSSDR3Vfy 
Netsixthform contains lots of excellent free resources which target skills development that can be incorporated directly into any tutorial programme. 
https://www.netsixthform.co.uk/ 
Barclays Life Skills website is another superb resource for schools and colleges. It contains lesson plans and teaching resources to support students develop skills such as communication, leadership, digital literacy, problem-solving and financial management. It also has activities to support students with interviews and job applications. 
https://barclayslifeskills.com/ 
If your school or college is a member of PiXL, you will have access to a large range of resources that you can use to enhance your tutorial provision. For example, the PiXL 'Independence materials' support students to develop their independent learning skills whilst also building knowledge and skills across the subjects they study. 
Finally, 'The A-level Mindset: 40 activities for transforming student commitment, motivation and productivity' by Steve Oakes and Martin Griffin is also full of great ideas and practical activities that focus on developing key skills and attributes needed for successful post-16 study. Utilising the VESPA model introduced in the book with activities designed to develop, students' vision, effort, systems, practice, and attitude can give your tutorial or mentoring programmes a real focus. 
Supporting student wellbeing.
Supporting student wellbeing is paramount if students are to thrive in their post-16 studies and reach their full potential. Tutors will often see students every day and because of this, there is the potential for strong, positive relationships to form. They will often be the first person to pick up on changes in a students' mood, appearance, attitude etc, and if strong relationships are formed, they can be pivotal in encouraging students to seek the additional support and help they may need. 
Tutorial sessions provide an excellent platform for students to discuss issues both as individuals and collectively that are impacting their health and wellbeing. They also can be used to provide guidance on key topics such as self-care, sleep hygiene, healthy eating, online safety and managing exam stress.  
When putting together a programme of tutorial lessons to support student wellbeing, lots of organisations can offer guidance and resources that can be used directly in the classroom. Many universities now deliver bespoke wellbeing sessions to post-16 learners and building strong links with university student support services can be extremely beneficial.   
When working as a post-16 leader, my sixth form signed up to 'Bloom' a fantastic free UK wide programme which supports young people's mental health and resilience.  It is produced by Mental Health UK, which is made up of four mental health charities, one in each nation of the UK. The programme consists of six one-hour workshops covering topics such as resilience, exam stress, social pressures, decision-making and time-management. The programme provides free training to designated teachers as well as resources including videos, student workbooks, PowerPoint slides and teacher guides. The Bloom team will also co-deliver workshop sessions and offer ongoing support to schools and colleges as they deliver the programme. Bloom was well received by both staff and students at my school and in addition to supporting student wellbeing, it also provided fantastic training and professional development for myself and my colleagues. 
https://mentalhealth-uk.org/partnerships/projects/bloom/ 
Finally, it is important to stress that to support students effectively with their academic programme and their wellbeing, it is vital post-16 leaders look after their wellbeing and come to school having rested and recharged. Producing resources for tutorial sessions can be time-consuming and therefore utilising online resources from universities, businesses, charities, and other organisations can greatly reduce your workload. Collaboration and sharing resources between schools can also be extremely beneficial as through this you can develop and share good practice, as well building an additional support network.
I hope you have found these tips useful, and I wish you good luck with the development of your tutorial programme.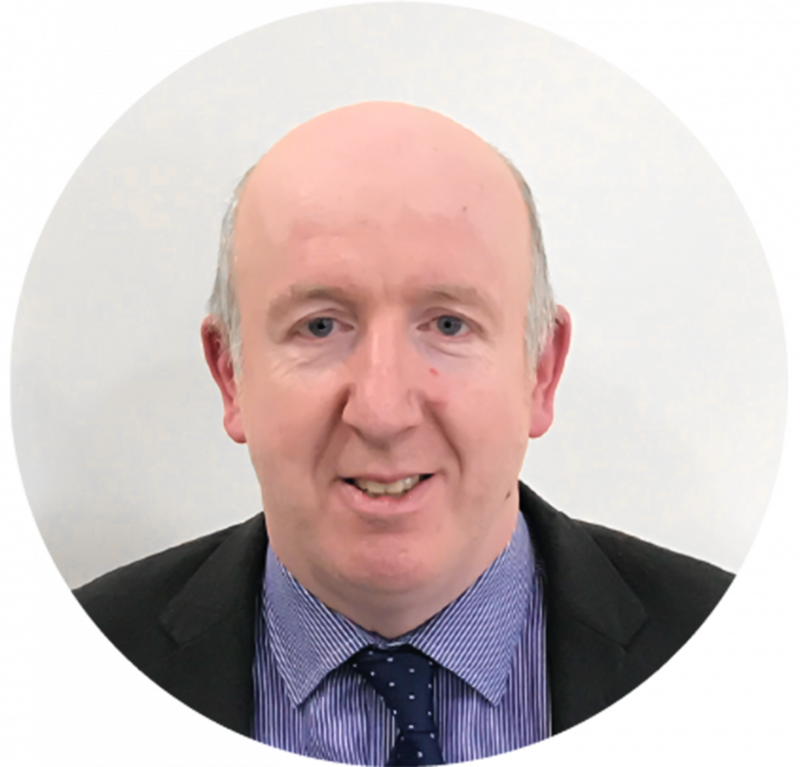 About John Roe:
John has worked in education for 22 years as a science teacher, head of department and pastoral lead.  John is passionate about creating an aspirational culture and supporting students to achieve their full potential. Prior to joining Alps, John was Director of Radyr Sixth Form in Cardiff for 10 years, where he lead the transformation of the sixth form with student outcomes consistently matching the performance of the top 2% nationally.
If you would like any further information, please contact one of our expert advisers.